Corporate identity and stele design for Hindustan Petroleum gas stations
In 2019, VDS team developed and produced a pilot lot of price steles for Hindustan Petroleum, India's leading state-owned corporation.
The products are unique in the Indian market in terms of technological and operational characteristics.
A better design opens up opportunities for a breakthrough in business strategy. At the same time, a stele is a flag, banner, greeting and self-fulfillment of the Company.
We were guided by the clear business objectives of HPCL, prioritizing the creation of competitive advantages that ensure success of the HPCL gas station network. Everything from design to unique color scheme was developed through a deep immersion in the cultural heritage and values of Indian civilization. Historical aspect was also taken into account.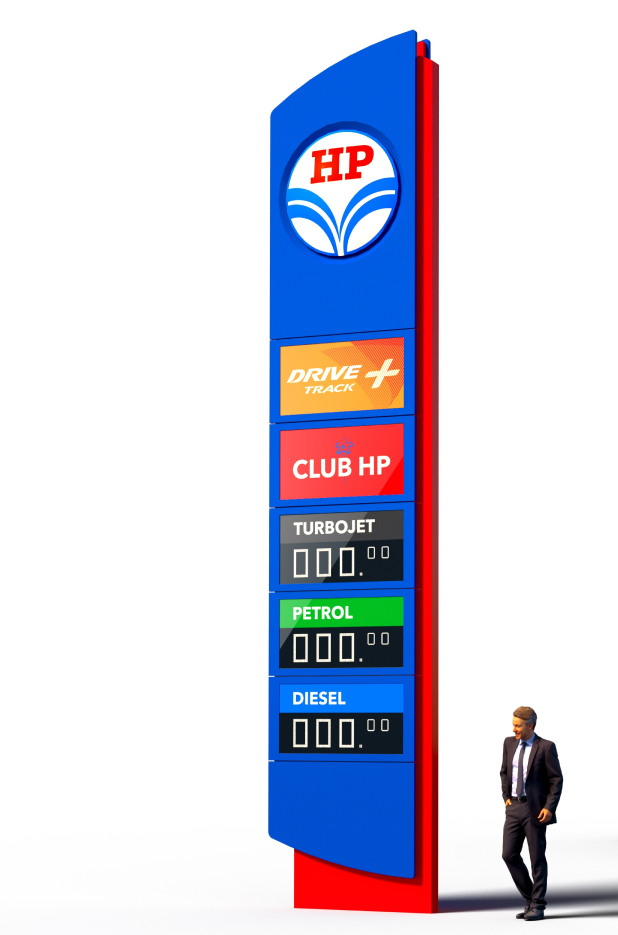 Operational characteristics
The operational characteristics of the HPCL stele, as well as the production processes are adapted to the geographical and climatic conditions of India: the dust and moisture protection of all electronic components is increased.
The stele has a class of IP65. The reliability of all the elements of the stele and the standards of its protection allow the product to work smoothly in conditions of year-round rains and winds. The wiring of the stele is protected from small rodents and insects.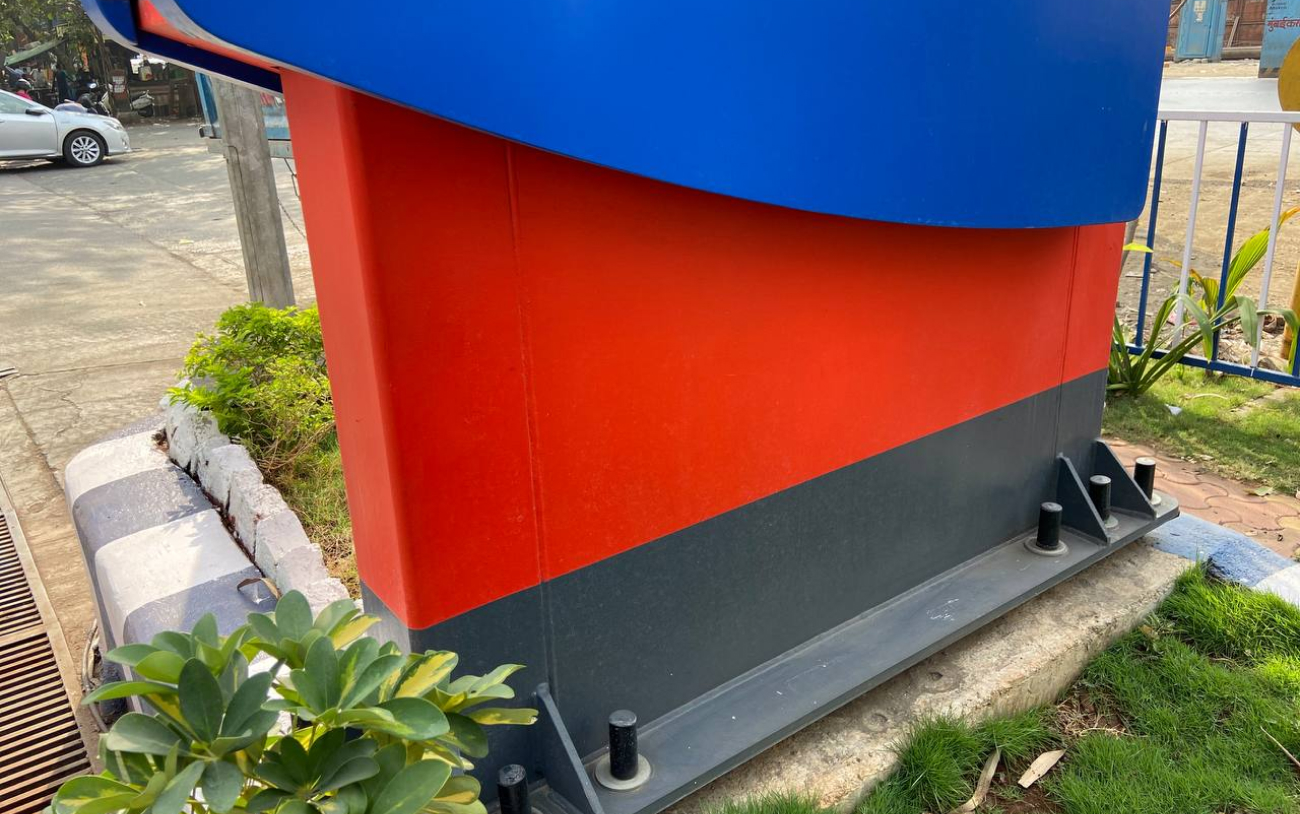 Operational characteristics
The technical parameters of the new HPCL stele meet the advanced European standards and provide a number of unique, innovative solutions:
— complete interchangeability and maintainability of the elements;
— centralized remote content management system;
— modular assembly principle, possibilities for quick subsequent rebranding if necessary;
— technology of reverse molding of the logo with the use of thermoformable ink;
— advanced LED technology, auto brightness adjustment;
— galvanized reinforced collapsible metal frame with bolted connections for maximum wind loads;
— electrical wiring complying with the standard JB/T10696. 9-2011, does not contain bio-organic inclusions – protection from rodents ensured.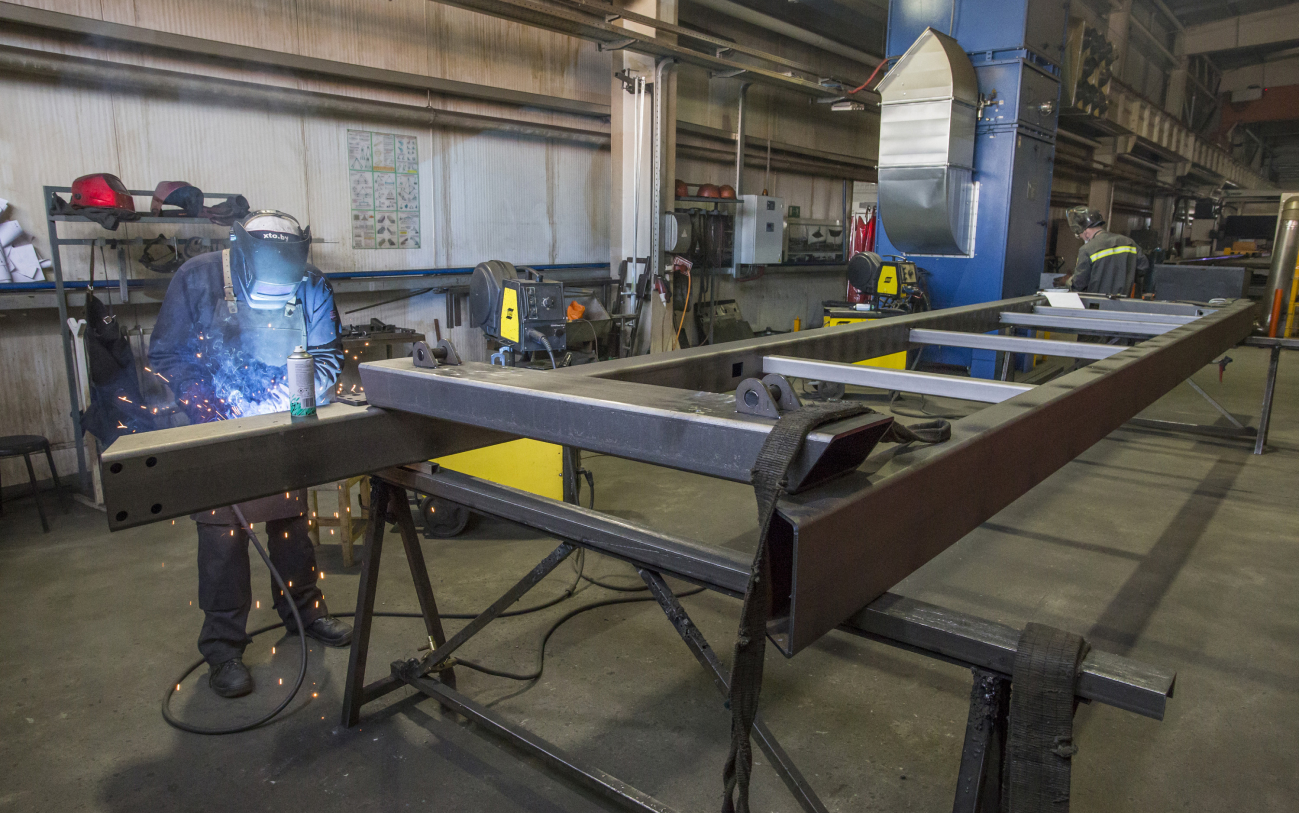 The new HPCL steles are a product of high manufacturing readiness: they are assembled before delivery, on-site installation takes 60 minutes and requires a minimum number of workers and equipment.
During the implementation of the project, a new model of service management was applied. A QR-code system is used to track the entire "life cycle" of all products. This is an innovative approach, which allows for optimization of business processes and maintenance costs. Mobile application allows you to track technical problems online and quickly solve them.