Exterior design of Toyota auto centers
VDS Group, a single global supplier of the branded equipment for Toyota dealer car centers within the territory of Russia, the Republic of Belarus, and Kazakhstan.
While collaborating with Toyota, VDS produced the entry elements, free-standing structures (pylons), navigation systems (informative signs), and facade signs for more than 100 Toyota official dealer car centers.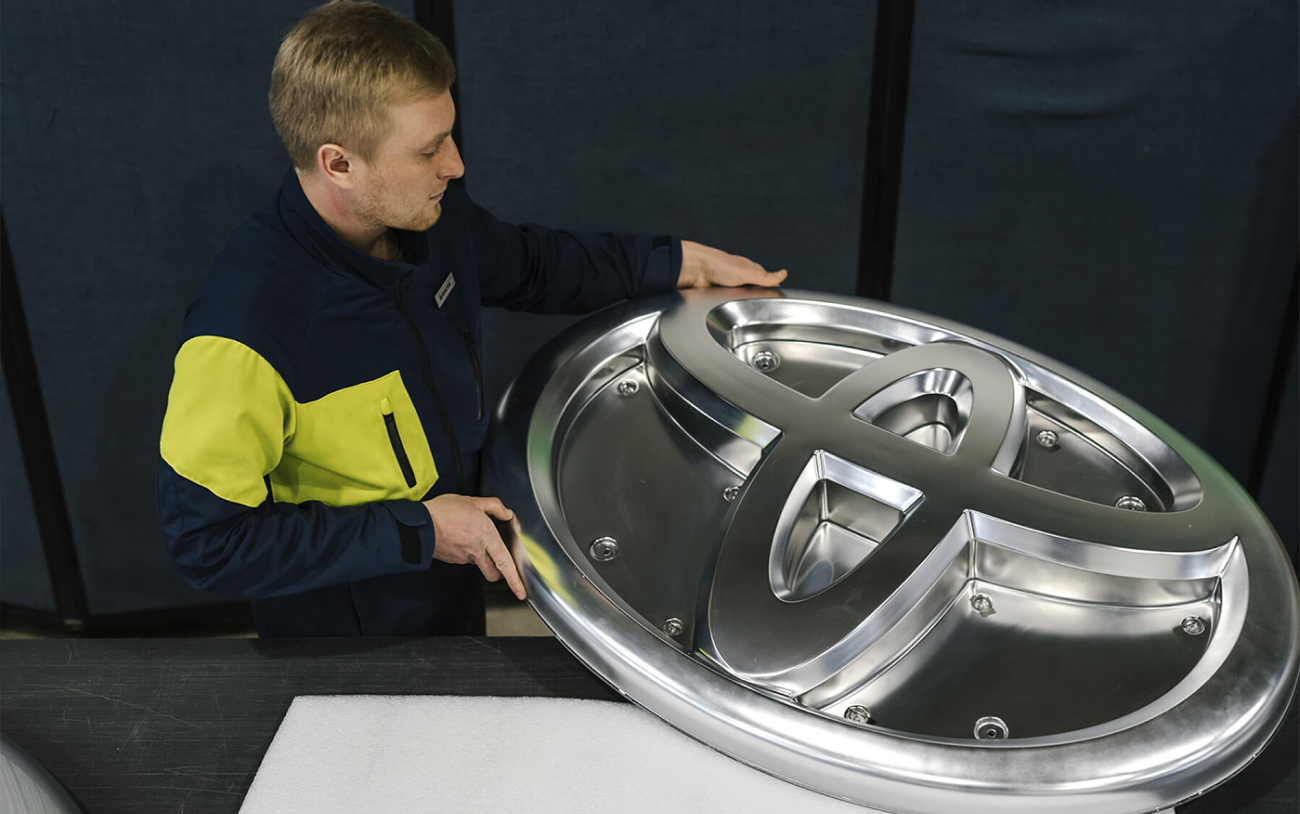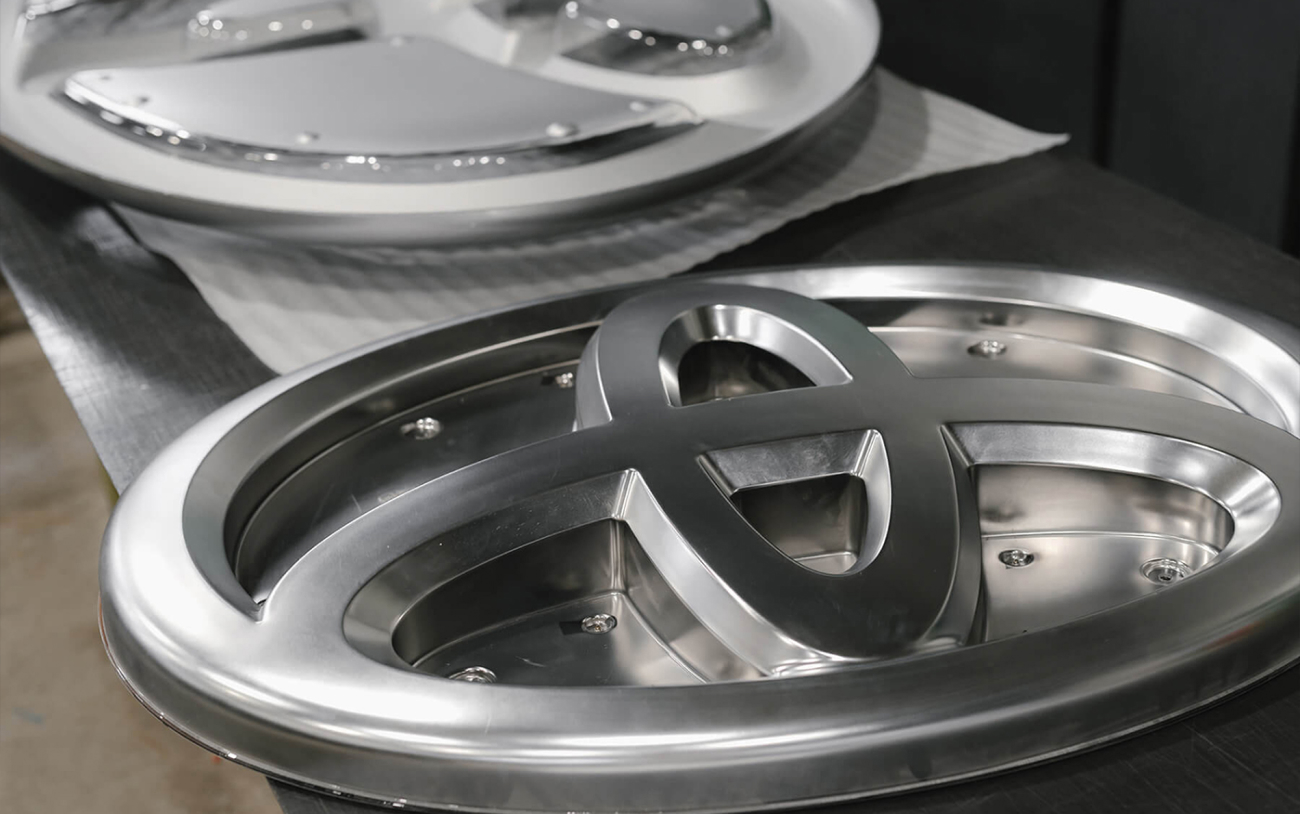 Cooperation with Toyota Motor Corporation
Since the first day of cooperation, the VDS team follows the values, fundamental principles, and business and production processes vision of Toyota Motor Corporation. The VDS team executed plans and carried out contracts with Toyota: sketches according to technical specifications; quality production of standard RVI-elements; all RVI structures installation for Toyota car center – within two weeks; timely and high-quality maintenance service of upgraded Toyota dealer car centers according to the schedule to be agreed annually.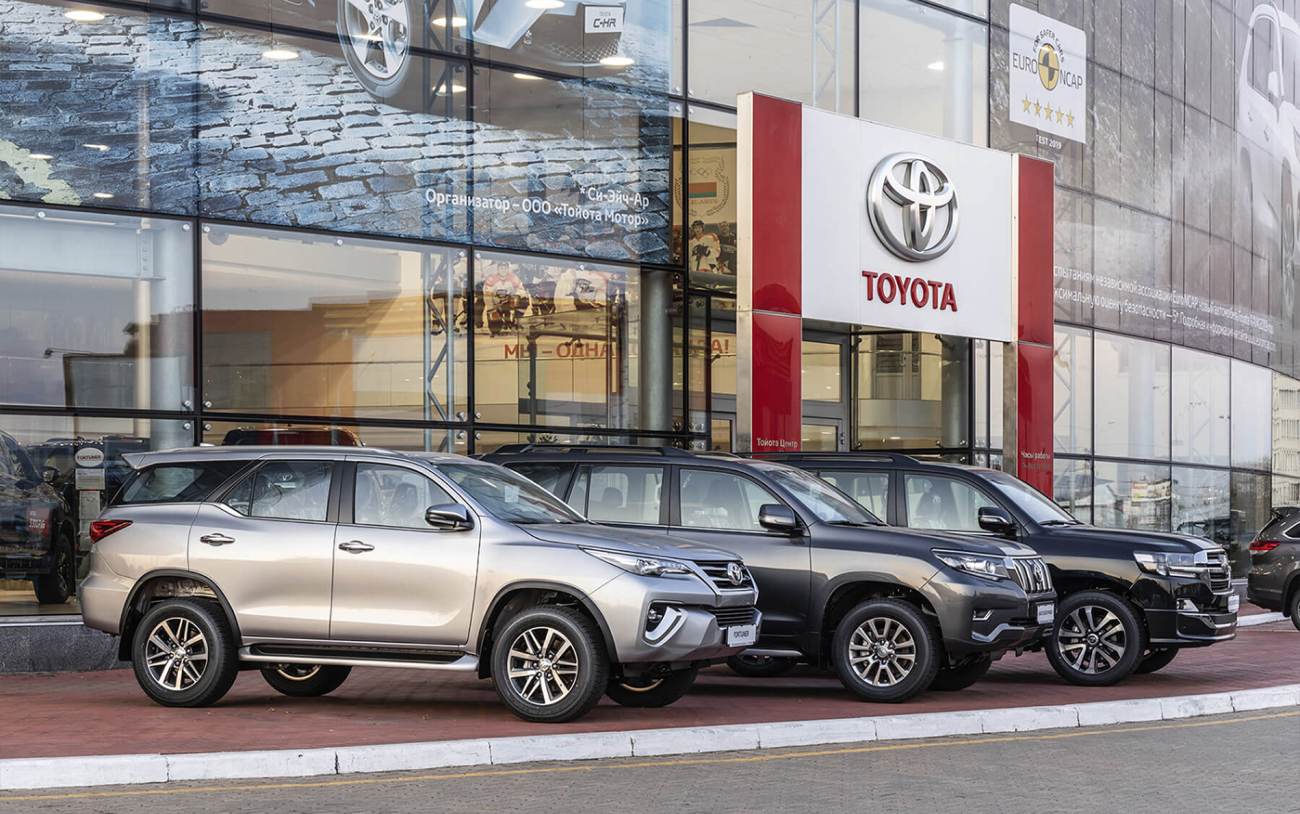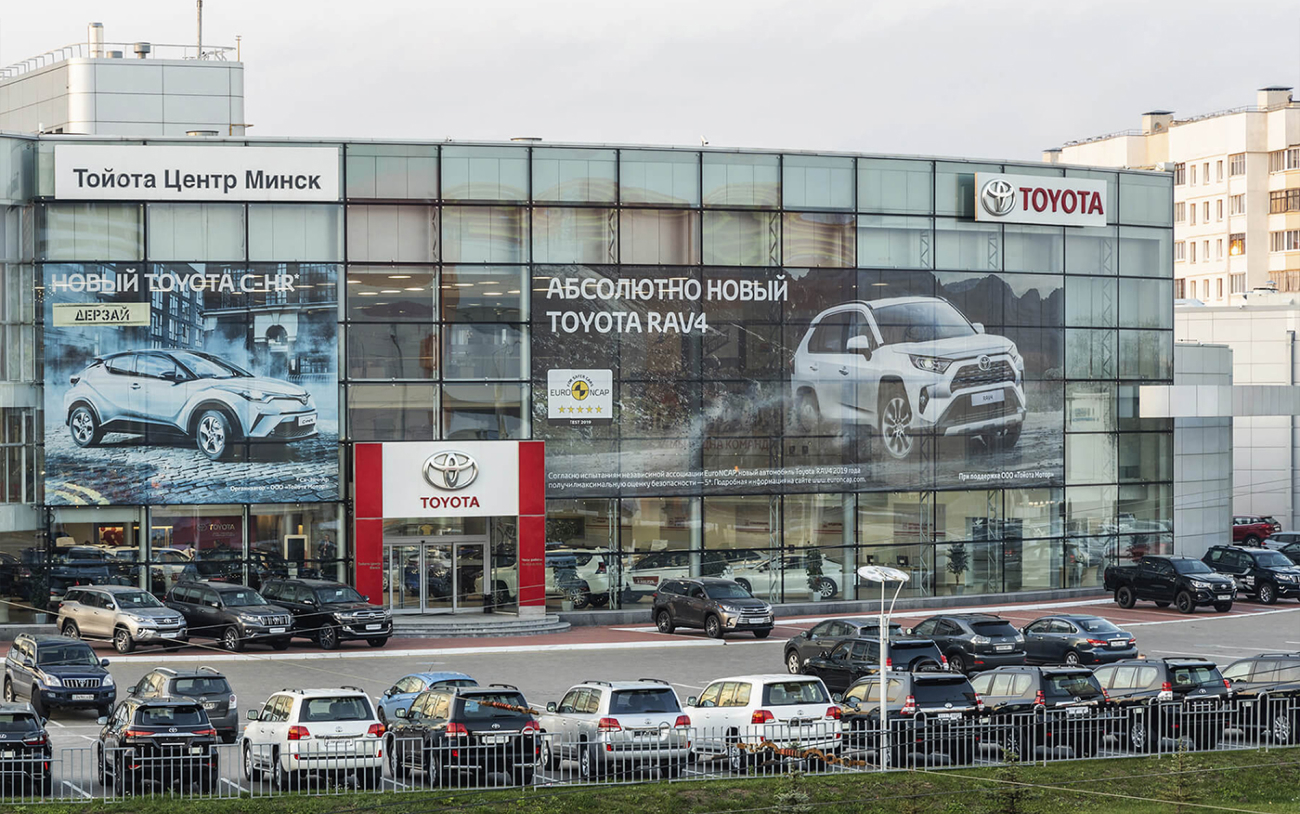 At Toyota's request, VDS' experts designed and manufactured a non-standard product – a lightbox with independent additional illumination, which is located at the entrance to the Toyota service building. In the course of the operation with Toyota, we implemented best practices in the efficient use of materials and production of structural components in the corporate style, increased in-house expertise.
VDS specialists implemented its practices in the efficient use of materials and production of branded structural components; while also working according to the provided by Toyota worldwide quality standards VDS strengthened its in-house expertise.