Фирменный стиль конструкций автоцентров Volvo и Renault
VDS Group is a single supplier of structural components for retail space branding in the interior and exterior of Volvo Trucks and Renault Trucks dealership centres in the CIS countries.
Our cooperation with Volvo Group began in 2013 with the re-equipment of all Volvo Trucks and Renault Trucks auto centres located in the CIS countries. Since 2018 VDS has been updating structural components and advertising equipment in Volvo Trucks and Renault Trucks auto centres, according to the company's new corporate style.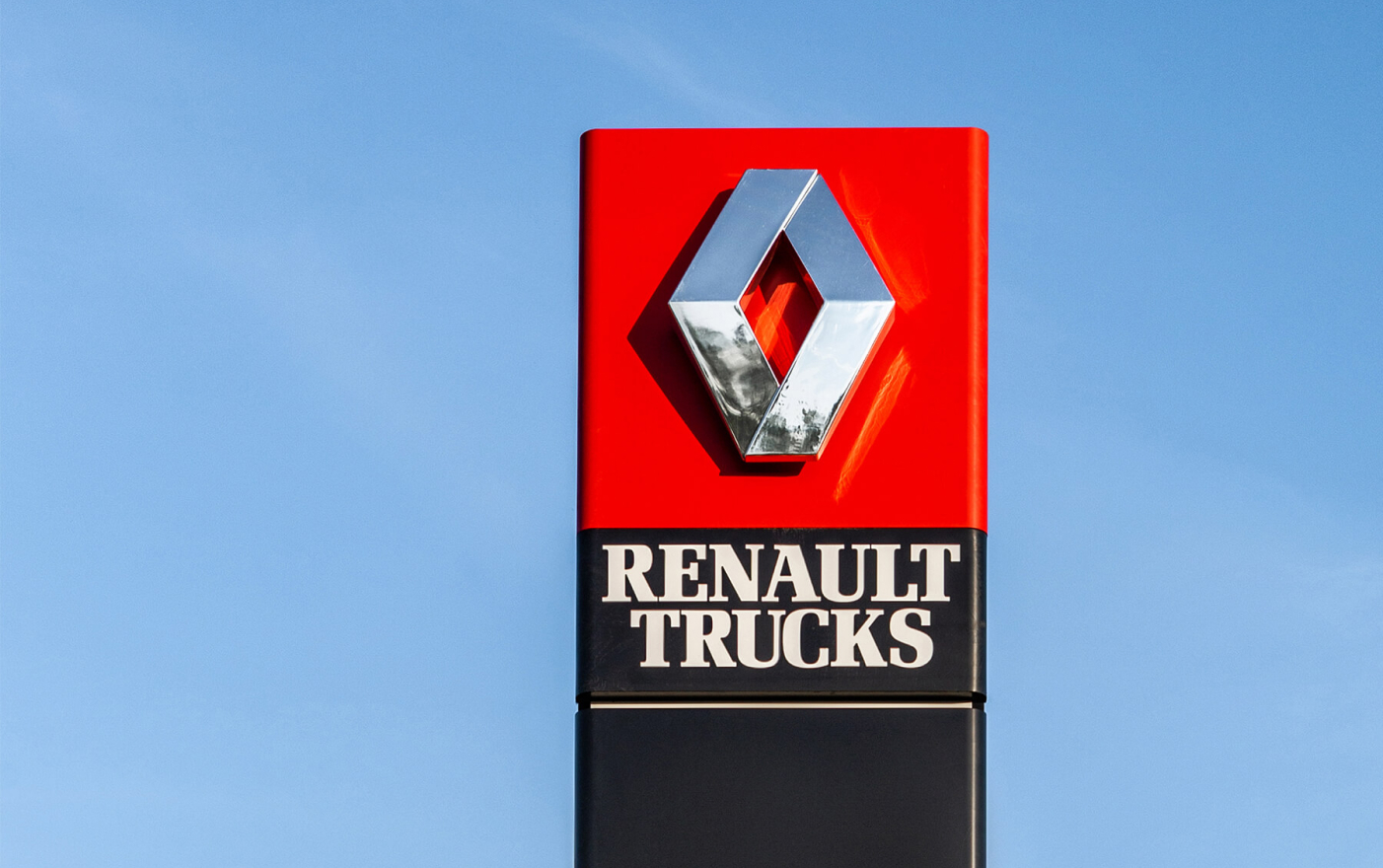 Cooperation with Volvo Trucks and Renault Trucks in 2019
In 2019, the total number of Volvo Trucks and Renault Trucks branded auto centres equipped and refitted by VDS exceeded 100. The VDS team works with the technical documentation provided by Volvo, standards of materials and palettes, requirements for manufacturing processes, assembly, installation, and safety. Compliance with requirements is confirmed by Volvo Trucks audits, which VDS successfully passed in 2014, 2018, and 2019.
In collaboration with the Volvo Trucks team, VDS strengthens its innovative development and enhances the expertise of the team.
VDS approaches to production, selection of suppliers and assemble works, as well as any of our products for Volvo Trucks, including electric facade signs and logos, image pylons and information signs, brand identification elements for the reception area in auto centres – meet the high quality and safety standards that are the basic values of the Volvo Group.
Volvo Trucks is a part of the Volvo Group, one of the world's leading manufacturers of heavy commercial vehicles and diesel engines. The Volvo Group is headquartered in Gothenburg, Sweden. (www.volvogroup.ru). In 2001, Volvo Trucks acquired a controlling interest in the Renault truck division, which in 2002 became part of the company under the name Renault Trucks.