Flagship Filling Station №1 Opened in the City of Almetyevsk
VDS has updated the corporate identity of TATNEFT. The first object implemented in the new style of "Succession" has been launched in Almetyevsk, Tatarstan. Block-modular technology of filling station erection has been applied during the construction of the flagship filling station №1 in Almetyevsk. The concept for the 2021 new style that could be effectively scaled to the retail network has been laid as well.
Search for a Network Reference Image
The main objectives in the formation of the TATNEFT updated image were environmental friendliness, succession, and functionality. The material consumption has been significantly reduced, with the preservation of conciseness and expressiveness of the style. The updated TATNEFT style can be effectively scaled to the retail network.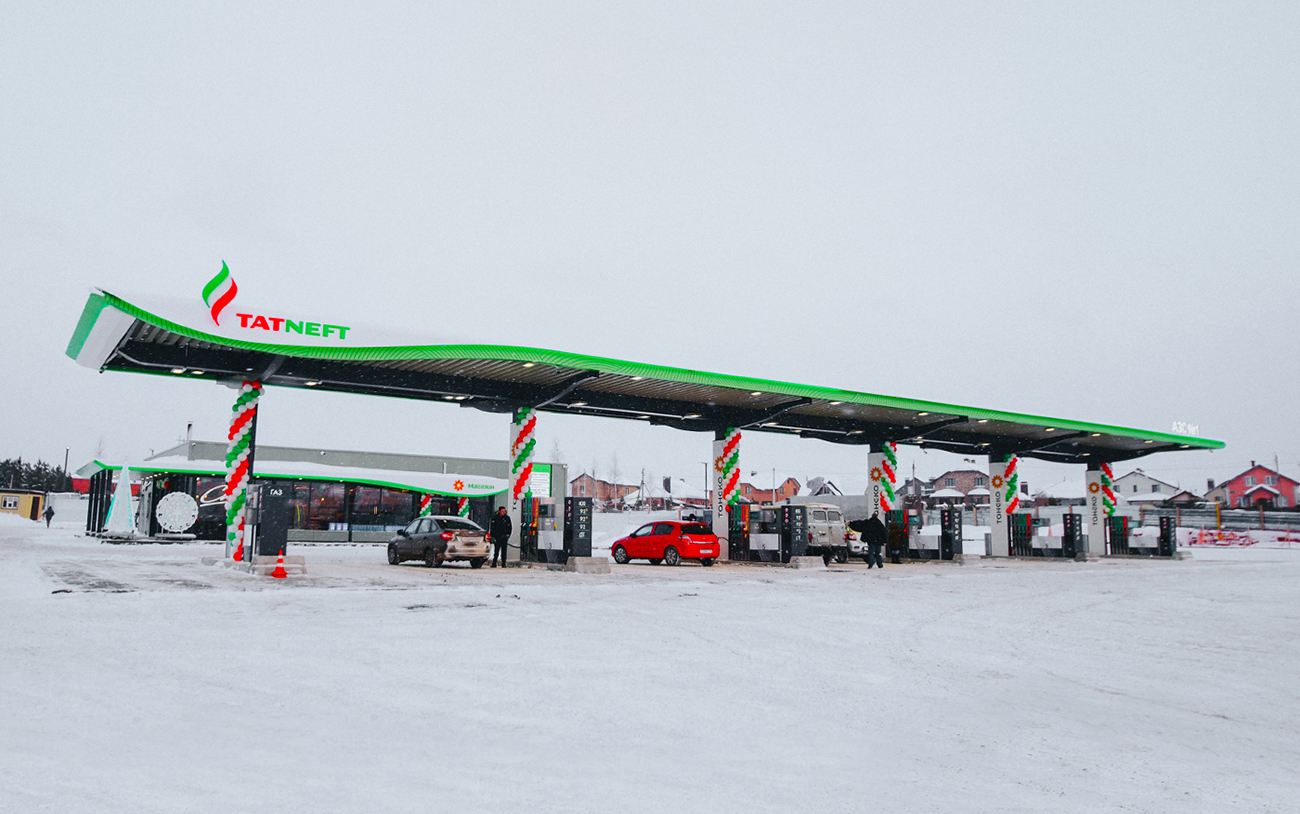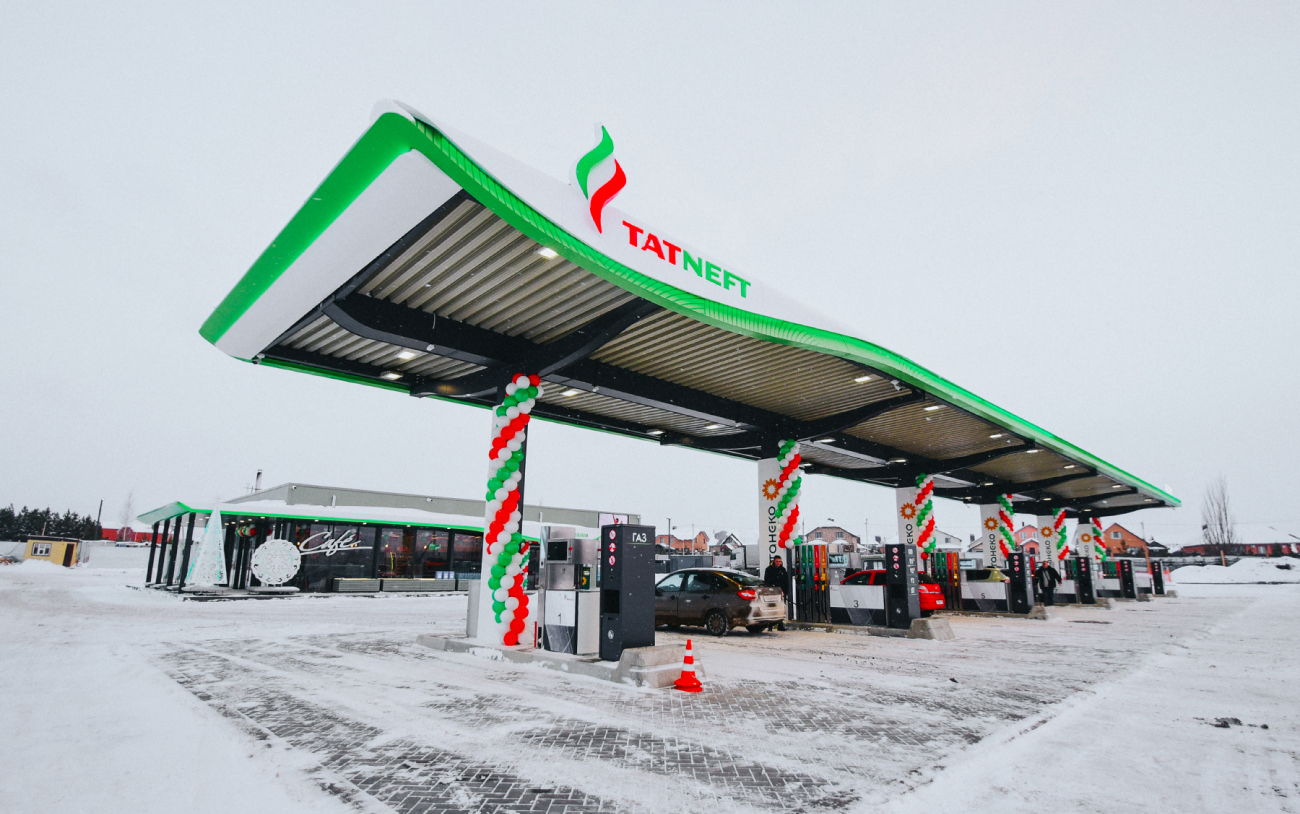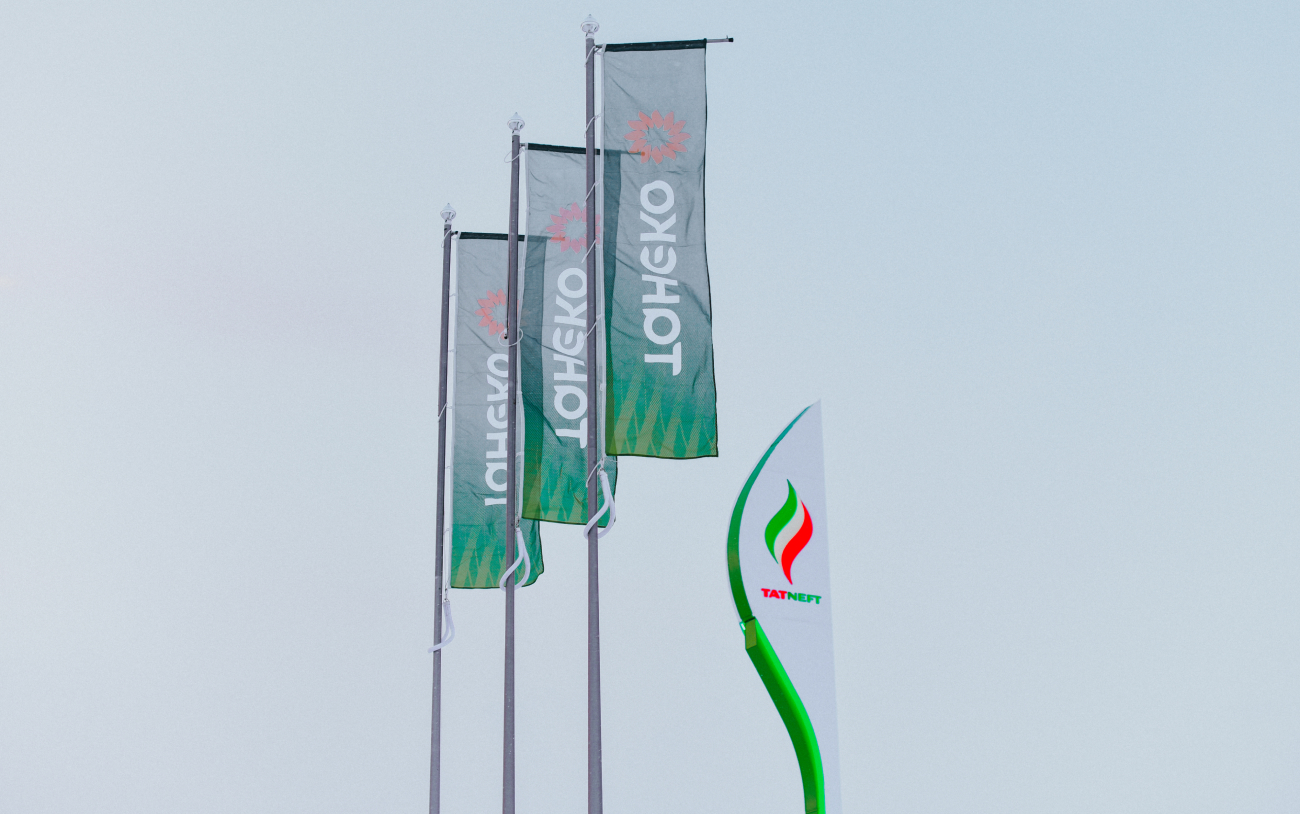 VDS manufactured precast reinforced concrete structures for the prefabricated building of the TATNEFT filling station №1 in Almetyevsk. Bolted constructions decrease the installation time from 3 weeks to 1 day. They are fire- and corrosion-resistant. Precast concrete structures take into account all engineering and architectural requirements.
4 Flagship Filling Stations in 2021
As a result of the facility acceptance, the Tatneft Management agreed on the flagship format design for 4 filling stations in Kazan with a construction date in 2021. 3 business-friendly style solutions have been approved. For the first time, as a part of this work, the VDS Team will implement block-modular technology involving engineering networks inclusion, building partitions finishing, floor construction with complete block supply. These will allow us to achieve an unprecedented construction time.