Belorusneft Fuel Stations No. 21 and No. 9 Opening
On March 31, there was a Belorusneft Fuel Station No. 21 opening ceremony in Gomel. One month before that, Fuel Station No. 9 was opened in Minsk.

VDS, under general contract, applied corporate standards of effective construction using BIM technologies in design that allow producing drawings and reports automatically, building model progress schedule.
Fuel Stations No. 21 and No. 9 are the projects of Belorusneft where the "neighborhood store" format was implemented.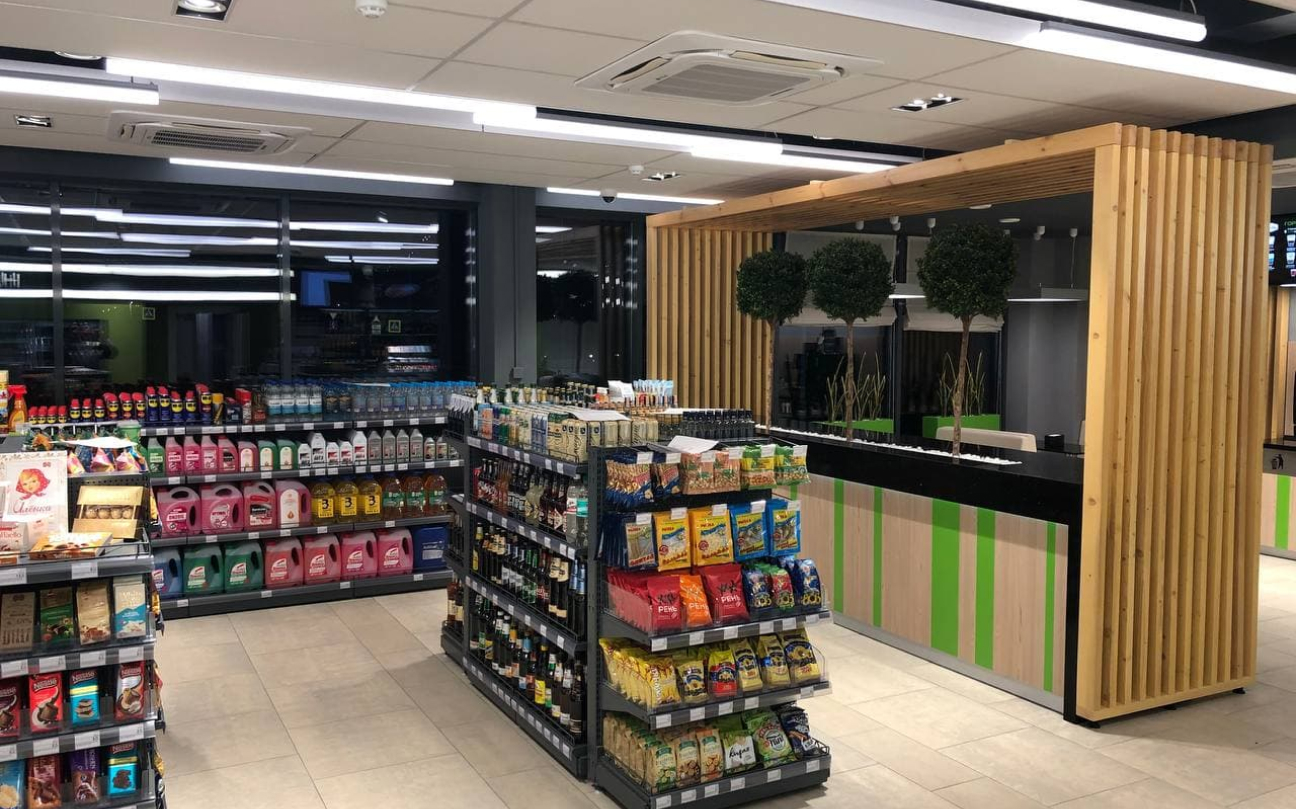 Progress schedule development and implementation using line production method have shortened the time of construction despite poor weather conditions.
Construction process acceleration was also promoted by:
— use of materials enhanced by special additives that allow conducting work at negative air temperatures
— simultaneous and parallel performance of general construction work and installation work
— application of closed hole directional drilling when constructing the lines
— prefabricated form allowing halving the time for foundation
— use of large-unit and package assemblies of highly prefabricated modules that halved the shed assembly time
Cooperation between VDS and Belorusneft started in 1995 from development of brand identity and further RVI production for fuel stations network.

For this period, more than 400 facilities have been commenced for Belorusneft, 2 industrial catalogues have been created and more than 10 fuel station individual styles have been developed.