Corporate identity and development of new designs for PTK filling stations
Solving the project tasks set by the management of the Petersburg Fuel Company (PFC LLC), the VDS team developed an individual interior and exterior design for the PFC filling stations. VDS also worked out several formats of filling stations: filling stations of the "closed" type (interaction with the operator through the window), automatic filling station, and a typical filling station based on the VDS metal frame for a canopy. The difference in formats required an individual approach for almost every filling station (75% of the PFC network). When creating a line of elements and structures for the PFC filling station network, we took into account the differences in architecture and landscape at different stations.
VDS experts worked out several concepts. We chose a colour and plastic solution, which are associated with «Arrow», drive, speed, and harmonizes with different districts of St. Petersburg, both classical central, industrial modern, and suburbs as well.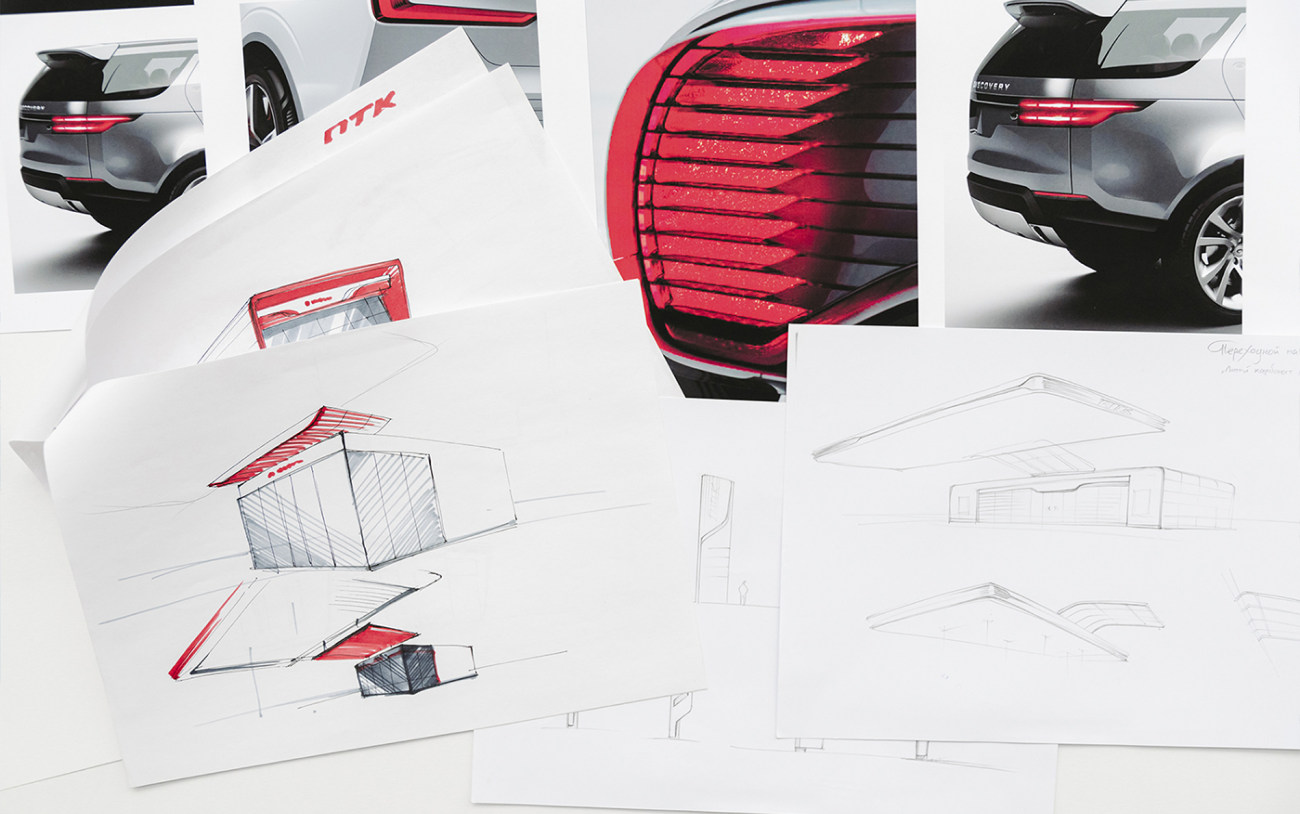 The target audience of the PTK network – modern urban youth
Developing the concept and corporate identity of the filling station for the Petersburg Fuel Company, the VDS team sought to emphasize belonging to the city and was focused on the target audience of the PTK network – modern urban youth.
The implementation we carried out on prototypes, implemented on pilot facilities, and subsequently at about 70 filling stations of the St. Petersburg Fuel Company located in Saint Petersburg and the region.