Corporate identity and design of Qazaq Oil filling stations
The VDS team has developed and implemented an attractive corporate identity at the network of Qazaq Oil filling stations.
The project for the comprehensive modernization of the Qazaq Oil network started in the fall of 2020 with the implementation of 11 pilot retail network facilities. The work on pilot filling stations showed that the current industrial catalog does not allow solving the Customer's business problem. 


Work according to the VDS methodology, which includes design development, technology prototyping, development of standards, ensured a successful mass rebranding with a comfortable economy, production time and efficient operation of the network. 
To solve the problem of optimizing the cost of updating the network at the stage of standards development, Qazaq Oil objects were typified and 3 formats were developed: 
Premium

Standart +

Standart
Formatting provided an economic effect on the network while maintaining the visual perception and integrity of objects. 
During production, a sign was implemented in a new corporate style in a selected technology for the logo. As a result of the work, a multilayer structure was made, made in various plastics, in order to imitate the "candy effect", as well as the brightness and color matching on the frieze and on the sign were adjusted.
The grooved frieze panels and steles with rhythm for a spectacular day and night view are adapted to the use of uniform, non-dazzling lighting, and an additional blue strobe enhances the night view, which is necessary for the gas station.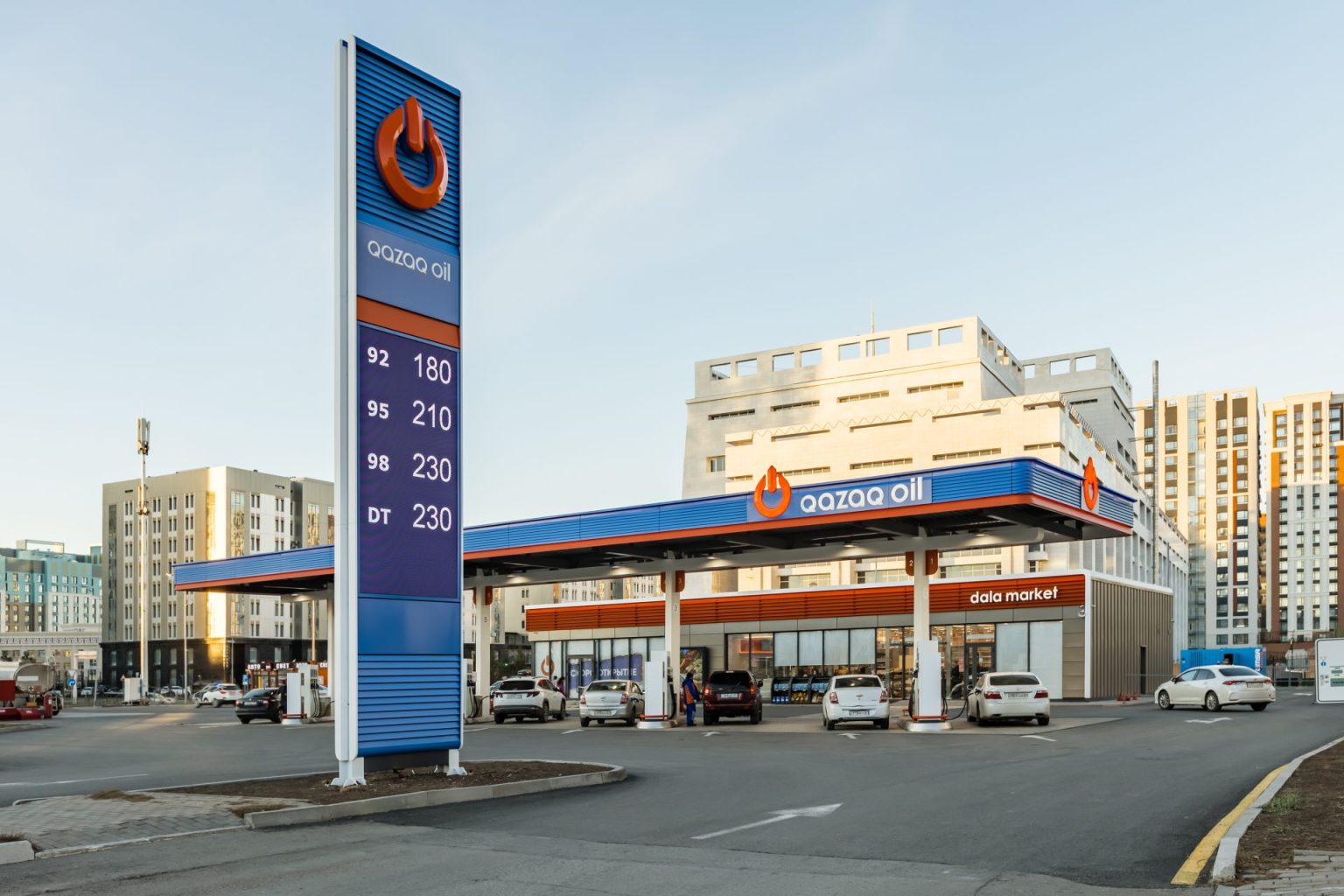 Height of the pylon is increased to 8.7 m; it is equipped with reliable electronics from 3 international brands specially designed for climatic conditions of Kazakhstan.
At the end of 2019, VDS was selected as the exclusive supplier of RVI kits for Qazaq Oil for 3 years. Based on the world experience in the field of standardization of advertising design, the VDS team has developed a new corporate identity for the Qazaq Oil brand. In 2022, we successfully completed the program for the renovation of the filling station network.
During the reconstruction of the Qazaq Oil gas station network, new standards were laid, design innovations, modern aesthetics were introduced, and the production competencies of the VDS Plant were used.