The Lukoil stele, developed by VDS, is an expressive corporate identity, premium quality, efficient design, elegant proportions, technologies and architecture adapted for mass production.
Reinforced anti-corrosion protection of the steel frame is made by hot-dip galvanizing with a coating thickness of at least 60 microns, which made it possible to increase the service life:
More than 8 years in difficult urban and

 

industrial environments;

Over 15 years in moderate environments.
Increased frame manufacturing accuracy (diagonal deviation no more than 4 mm) and fastener position accuracy. 100% interchangeability of components is provided.
Frameworks are made individually for the wind region of operation. Resistance to wind and snow loads is confirmed by calculations.
Sheathing panels are made of steel with a zinc-aluminum-magnesium coating. The anti-corrosion properties of the panels are reinforced with a uniform and fade-resistant PVDF coating (painting was carried out at the factory of the rolled product with a painting line capacity of 50,000 m2/day). 
Thanks to this, the service life is more than 8 years in difficult urban and industrial environments.
In the production of sheathing panels, thinner and stronger metal was used, and its cutting and bending were performed on high-precision equipment. 100% interchangeability of panels is provided.
Embedded light sign and logo
For the production of the logo backlight modules on SAMSUNG LEDs with a scattering angle of 170 degrees were used, the dust and moisture protection class IP65 was maintained,power consumption was reduced.
The design provides an increased degree of self-cleaning from snow and dirt under natural precipitation, and the possibility of carrying out repairs in case of damage.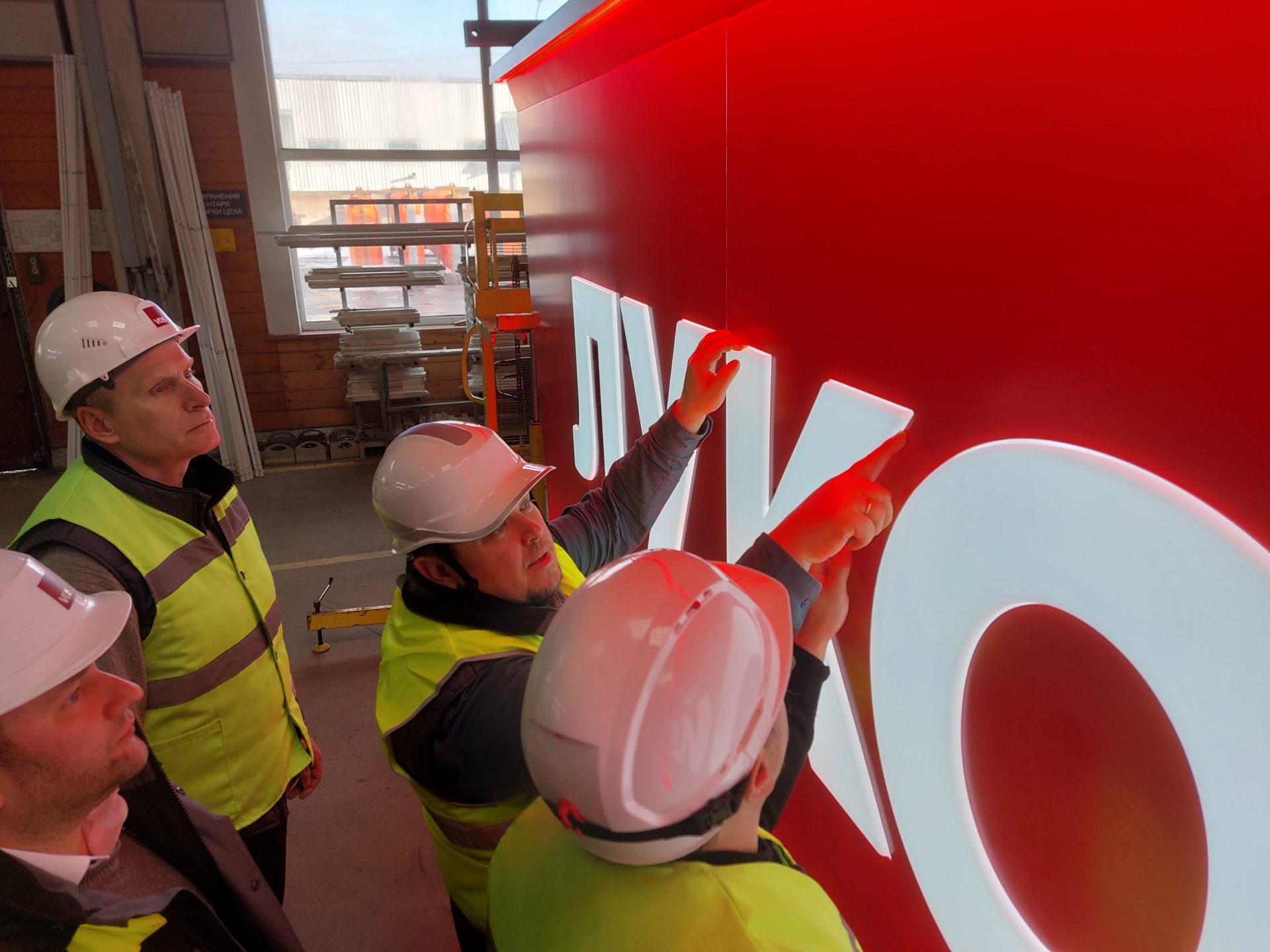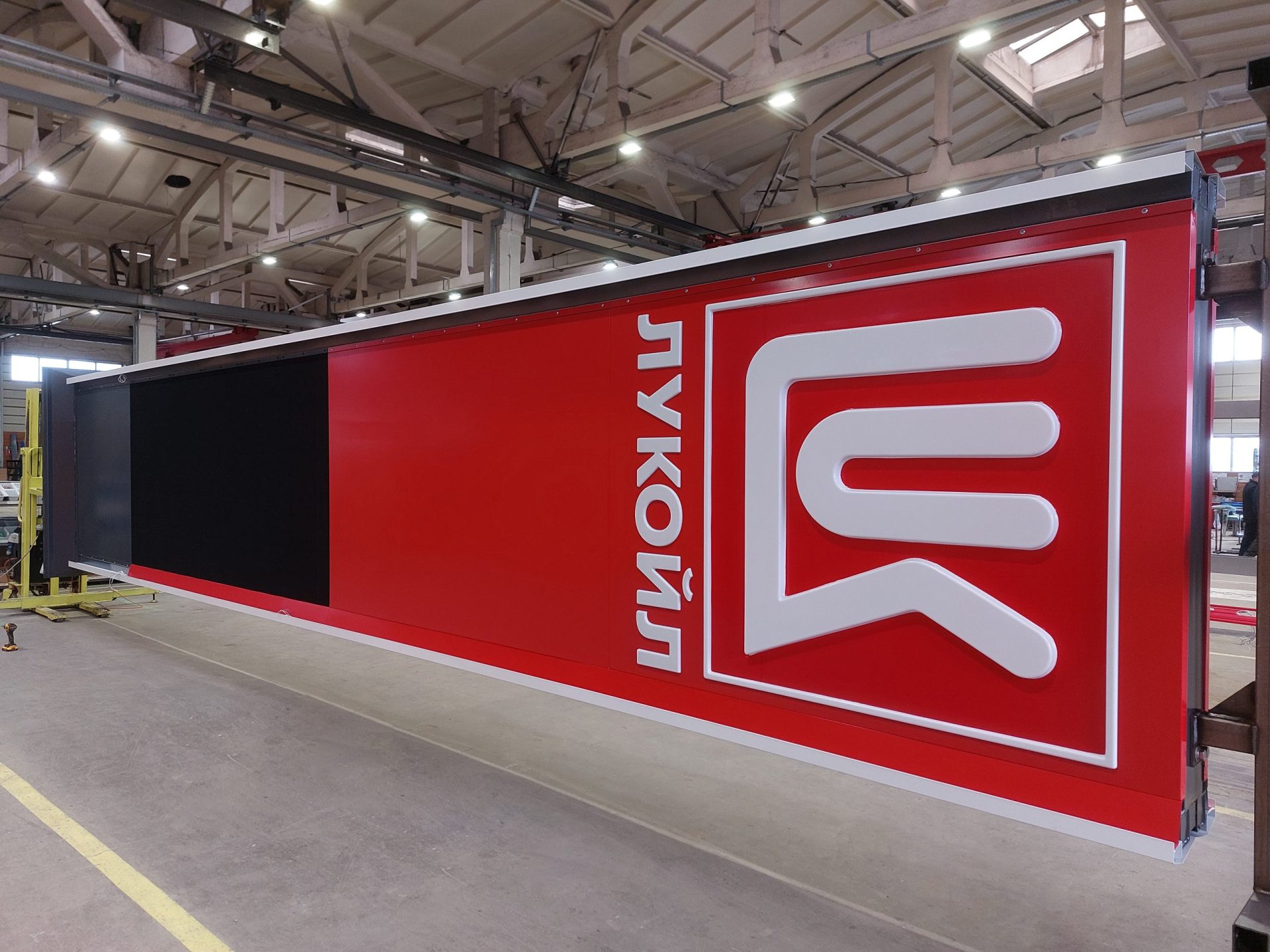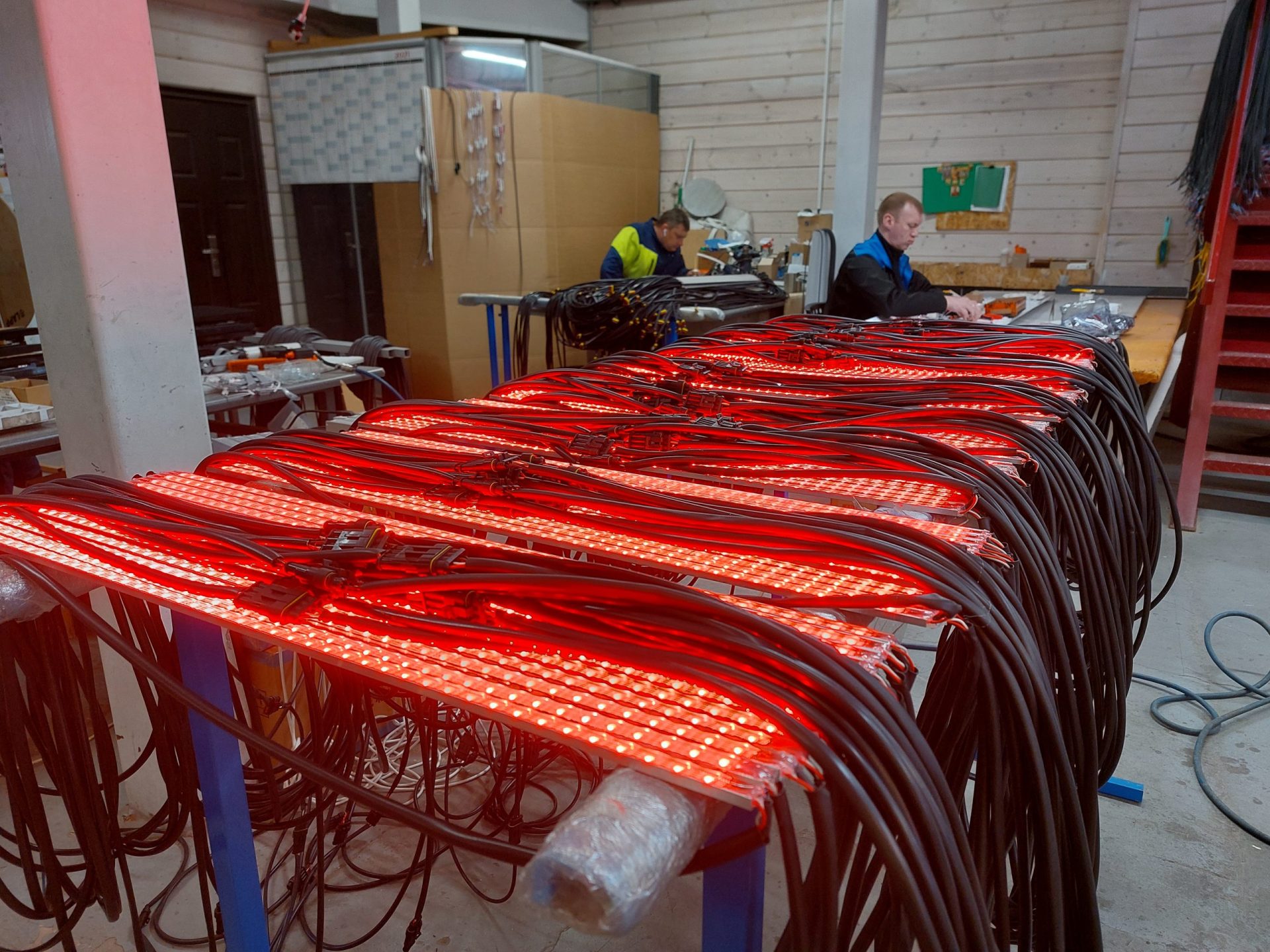 In the production of the price block, high-contrast segment modules based on SAMSUNG LEDs are used, the brightness control system is integrated, and the dust and moisture protection class IP65 is maintained. 
Reducing energy consumption.
Electrical safety and electrical compatibility of the block are confirmed by tests.
To protect against rodents, cables with faunaphobic protection are used.
Cable fastening and laying method are designed for long-term transportation and operation under vibration loads.
Connection of cables through sealed connectors of automotive series.
The assembly of the stele was carried out on premium group hardware, which guarantees reliable fixation of the elements, allows for multiple use and ensures ease of disassembly for service.
Stainless steel hardware is used on the outer elements.
Safe and fast installation
The design of the stele provides for installation without work at height - with the ability to disconnect the slings without involving the tower.
Each stele is equipped with a system for remote monitoring of the state of electronic components and their diagnostics, which allows the service department to respond to malfunctions before a service call.