Information structures. BP gas station production
VDS is a partner of BP's regional units in CIS countries. Before starting the mass production of BP pylons, the VDS team developed engineering documentation based on the graphic materials provided by the customer. The documentation was approved by the Rosneft office in Moscow and BP in Great Britain.
BP filling station pylon prototype
VDS specialists fabricated a prototype of a pylon and installed it at the BP filling station located on Leninsky avenue at the entrance to Moscow. The customer's acceptance of the pylon was successful. It kick-started mass production of BP pylons at the VDS Plant. In December 2019, we completed the reconstruction of four BP filling stations in Moscow and Moscow oblast.
The project included the following:
VDS developed engineering documentation and produced RVI structures. We brought the exterior of four filling stations to the unified corporate identity of the BP-branded fuel retailing network, redesigned and modernized the interior of the trading floor in the buildings, and improved the surrounding areas (in the photos: BP filling stations in Moscow Oblast No. 17, Kyiv highway, 74th km; and No. 255, near Gorodkovo village).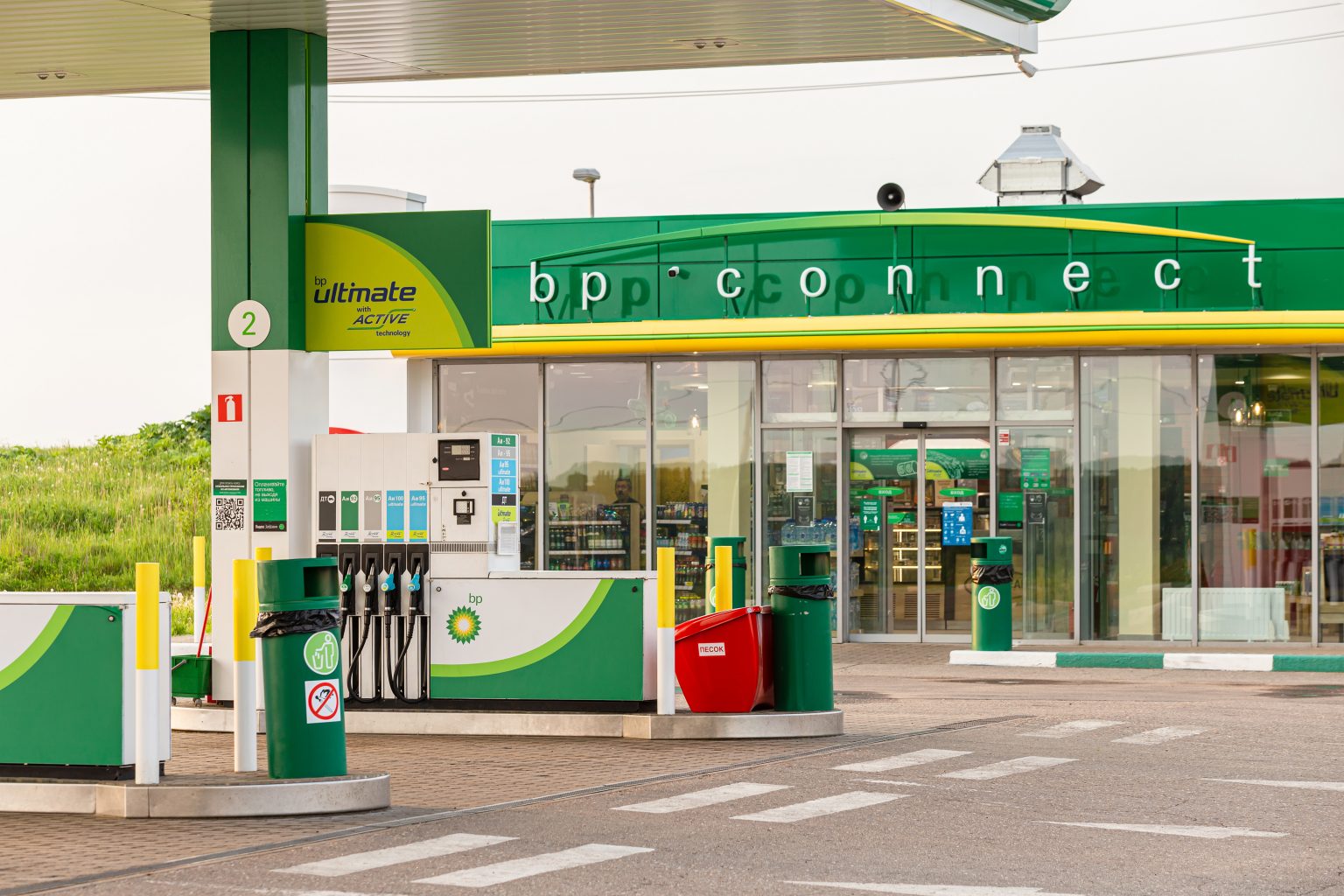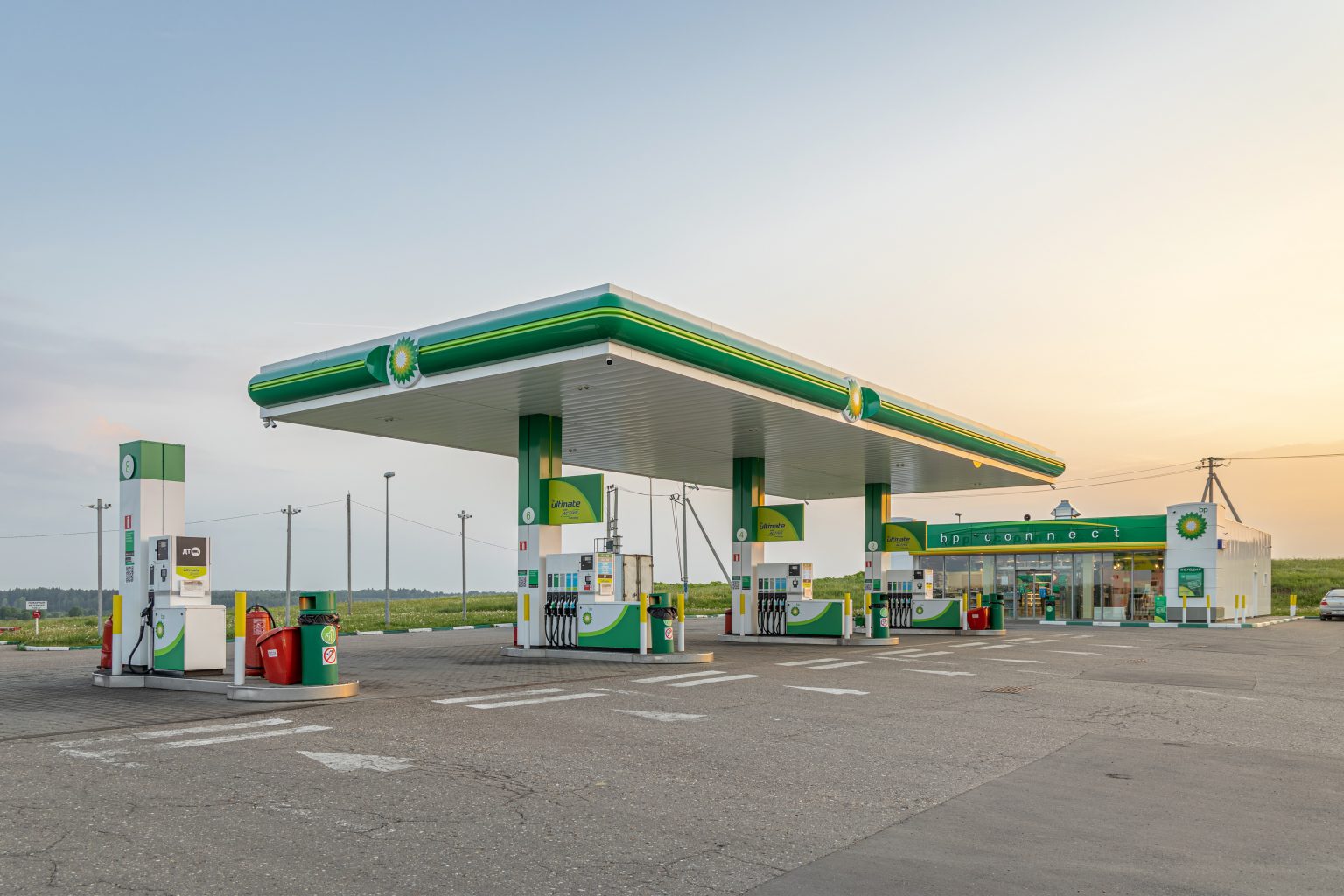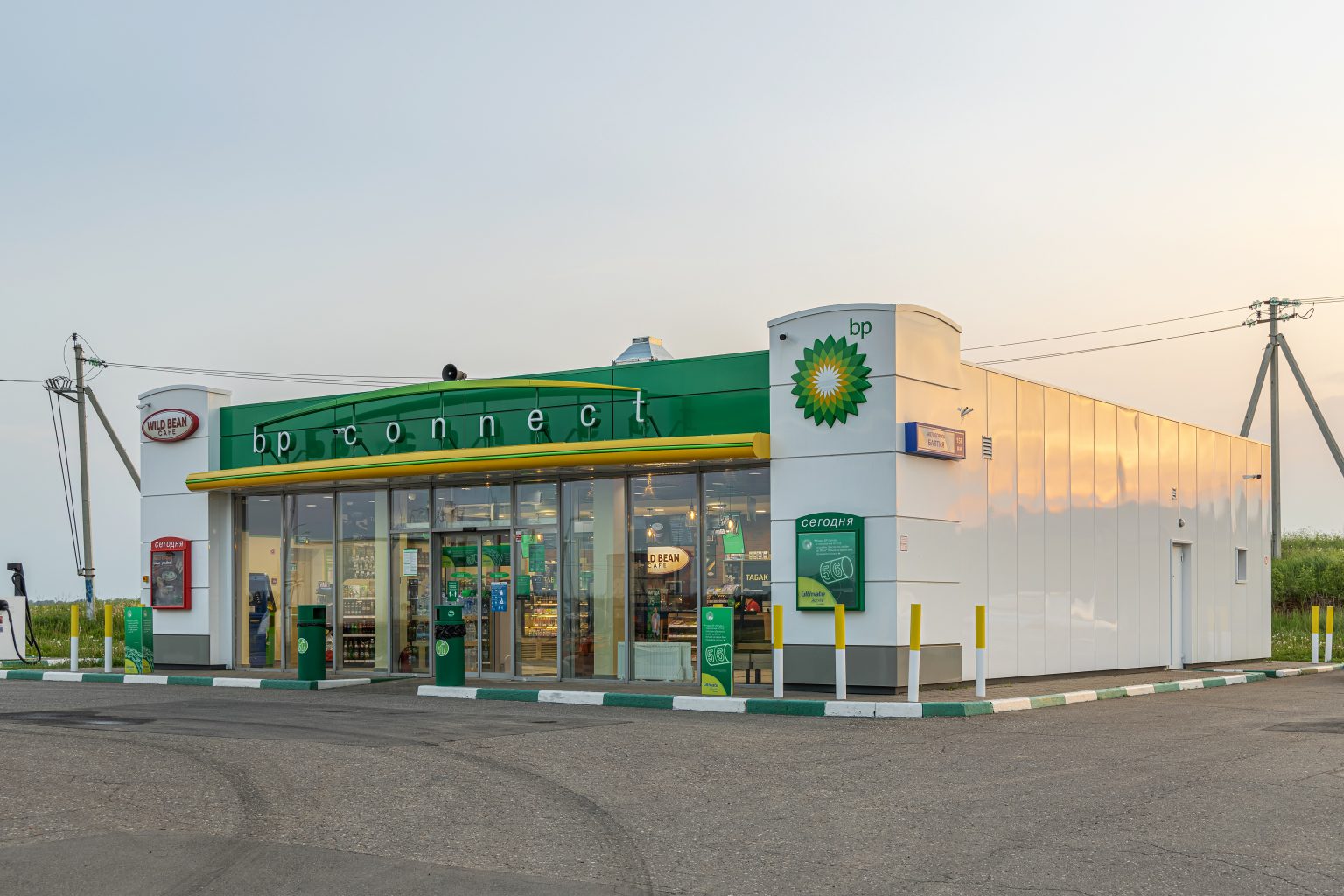 Visible and hidden parts of the filling station
ВР and other international oil concerns choose optimal RVI solutions and lay them on the designing stage. For example, the visible part of the filling station is equipped with lighting elements. More cost-effective materials are selected for the internal parts. At that point, all structures and elements correspond equally to colour range and safety standards.